Most of us never think about this situation seriously. We could get locked out of our house or car. But we continue to ignore paying attention to such situations until we are actually in one. When you suddenly find yourself in a lockout problem, or outside your home staring through the window at the locked door, it makes you wonder. This is the time you wish you had a dependable 24 hour locksmith in Brooklyn firm on your speed dial. If you are still skeptical about hiring one, just read through the following and you will be convinced to get in touch with a locksmith services provider soon:
1)  You Get Fast Response Time
Is there a count to the number of times you found yourself locked out of your home or your car in the middle of the road? Which is the most inconvenient place? Well, you can decide upon that later but for now let's focus on how quick your 24 hour locksmith in Brooklyn service provider can reach you in this situation. Simply put, they can get you back into your house or on the road faster than you realize. These are professional locksmiths who are trained to respond fast and deliver services quickly for all kinds of emergency situations.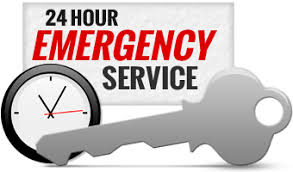 2)   24/7 Availability
You can get locked out at any time of the day. You can break your car key at absolutely any hour of the day or night. What happens then? Panic sets in. But what when you have the number of a 24 hour locksmith in Brooklyn expert in your phone? You can get out of this situation in no time. You just have to tell them your location and they will be there with the tools needed to either open your locked door or to fabricate a duplicate key right on the spot.
3)   They Receive Extensive Training
When you get a certified locksmith to solve your lockout problems, you get peace of mind. The type of training they receive prepares them for a variety of lockout situations and they are able to fix almost any type of lock. Not just this, your Locksmith in Brooklyn  experts are even adept at:
   Rekeying your locks
   Old and worn out lock replacement
   Rescuing you from an office lockout
   New lock installation
   Coming up with master key systems
   Opening file cabinet locks
   Decoding code dependent locks
So, are you still skeptical about hiring one for yourself?