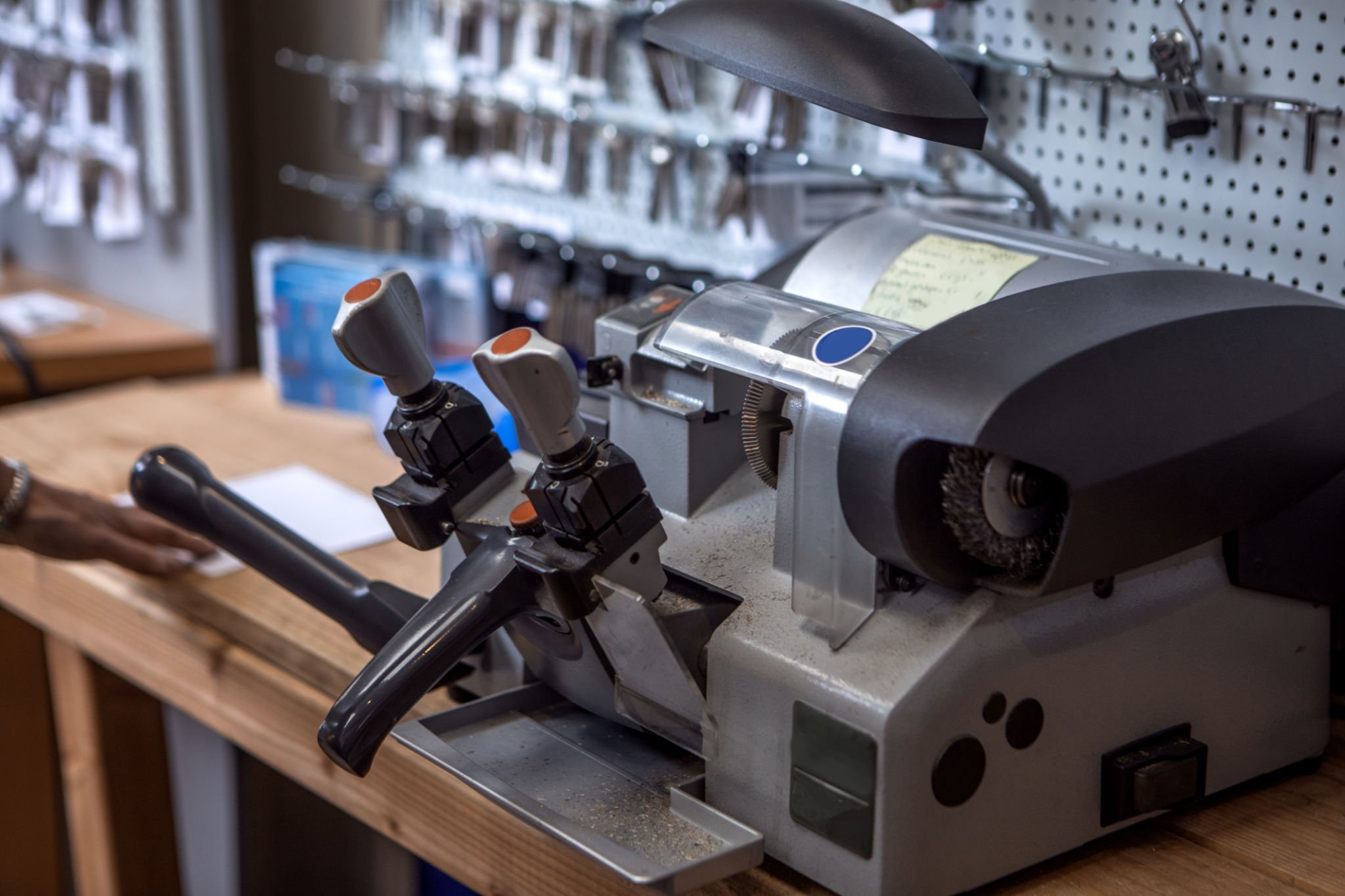 Commercial Locksmith Solutions
Commercial Locksmith Solutions
Any type of lock or security breach in a commercial property can seriously affect your business. When you're suddenly locked out and can't access your place of business. It can affect your operations. Or if you have a defective lock, you may be vulnerable to break-ins.
Our commercial locksmith crew is the best for the job because we provide on-site services. Whether you need quick lockout assistance, or if you are revamping your locks to install more secure one, we are here provide quality work.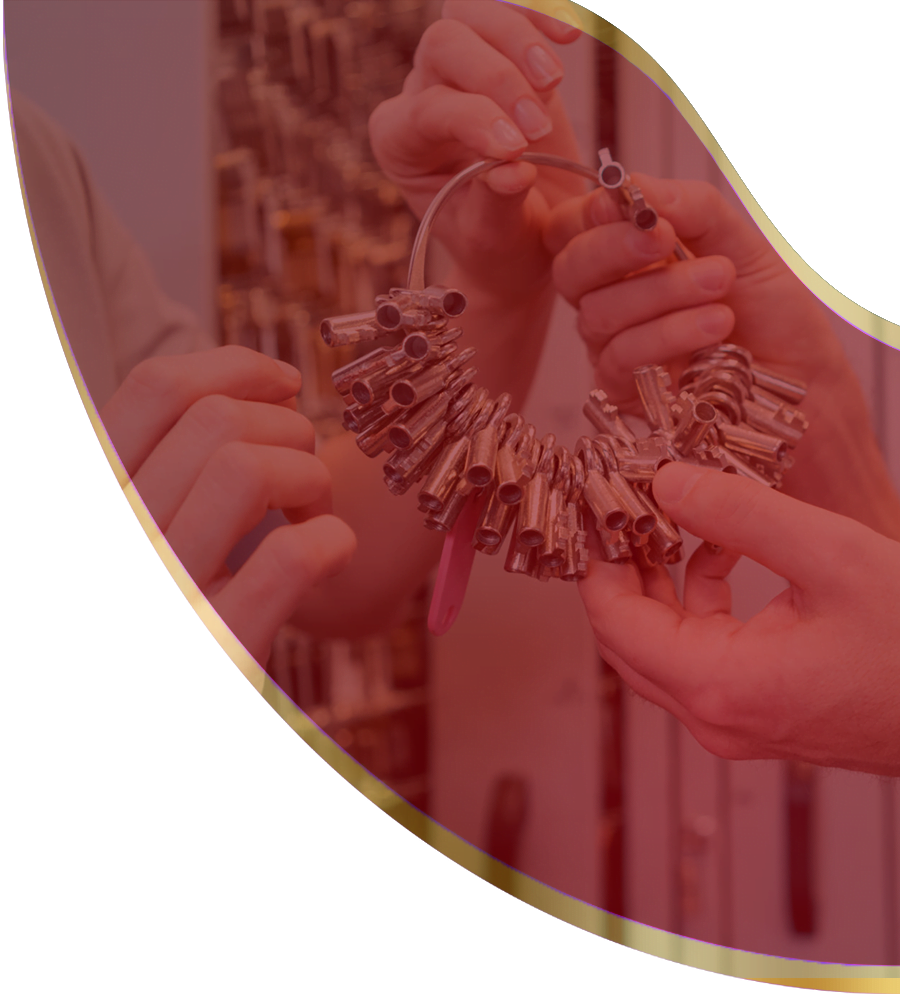 Your on-call experts for sudden lockouts
There's no reason to prolong the hassle of a commercial lockout. It wastes time, which ultimately wastes your company's money. Our locksmiths are licensed and certified to unlock any type of high security locks.
BK Lock & Safe renders the best type of lockout assistance because we have the flexibility and updated arsenal of tools for the job. We provide on-site services for lockout solutions and lost key replacement. We can open the doors using bump keys or even drill the lock if need be. We have the proper techniques to address any lockout situation without causing too much damage to your lock system.
Best Locksmith Brooklyn NY Service For your business
Our high-security locks and keyless entry installation work provide robust security while at the same time give the convenience that typical locks and keys are missing.
With more sophisticated security systems, you have the option to control who can enter the property, when they can do so, and what level of access they can have. There will be lower likelihood of unauthorized access, infringement, and other risks for your business.
We work with top brands, like Schlage, Mul-T-Lock, Yale, and more. You can rely on us at any time to arrange for a free consultation. We can customize your lock and key system complete with the latest security features on the market. If you are in Brooklyn, NY, feel free to get in touch!
Access Control Installation
While the traditional lock and key has its place, businesses can benefit so much more from access control systems. Access control involves giving certain individuals authorized entry in select parts of your property. With such a system you can control who and when people can come into a room. Instead of the usual lock and key, access control uses electronic signal to make keyless entry more accurate, more secure, and recordable.
These are some of the benefits of using access control for your commercial establishment:
Convenience. Keyless entry no longer requires you to fiddle with keys; no risk of losing or breaking the key inside the lock.
More Secure. Access control limits those who are authorized to enter the premises. No risk of duplicating keys, using a fake code, or getting unique biometric information. You can enjoy better security in your office or store.
Interoperable. Access control systems can be linked with other security features in your space, including CCTV, fire alarm, and more.
Event Recording. These high-security systems can record who has accessed the premises at the exact time and duration it occured.
24 Hour Protection. Access control can secure your property at all times, all while giving you recorded evidence.
Access Control allows you to control who, when and where in your home or office they are allowed access. If your business has staff in shifts, have differing working hours, or simply have employee turnover that could void the employee's access, these technologies will make things convenient for you. RFID, biometric, PINs, and proximity cards enable you to seamlessly protect your business.
Choose Our Reliable commercial Locksmiths
BK Lock & Safe has reliable locksmiths that can elevate your business' security. We service commercial properties, such as hotels, offices, retail stores, and storage facilities in Brooklyn, NY.
Trust our commercial locksmith Brooklyn, NY team for your next commercial project. We are licensed, bonded, and insured to install locks, repair keys, do rekeying and copy building. We can install access control systems, repair and troubleshoot any issues with your existing tech, and give the best recommendations for your property.
We operate in a genuine manner, no overselling and hidden fees. Whatever your business needs, that will be what be provide. Contact us to get started.
What Our Team Can Bring You
We show you our appreciation by going above and beyond, ensuring a flawless experience. We can be your top choice today!
Professional Technicians
Fast Response Time
Affordable Services
Quick Diagnosis and Repair
Same-Day Service